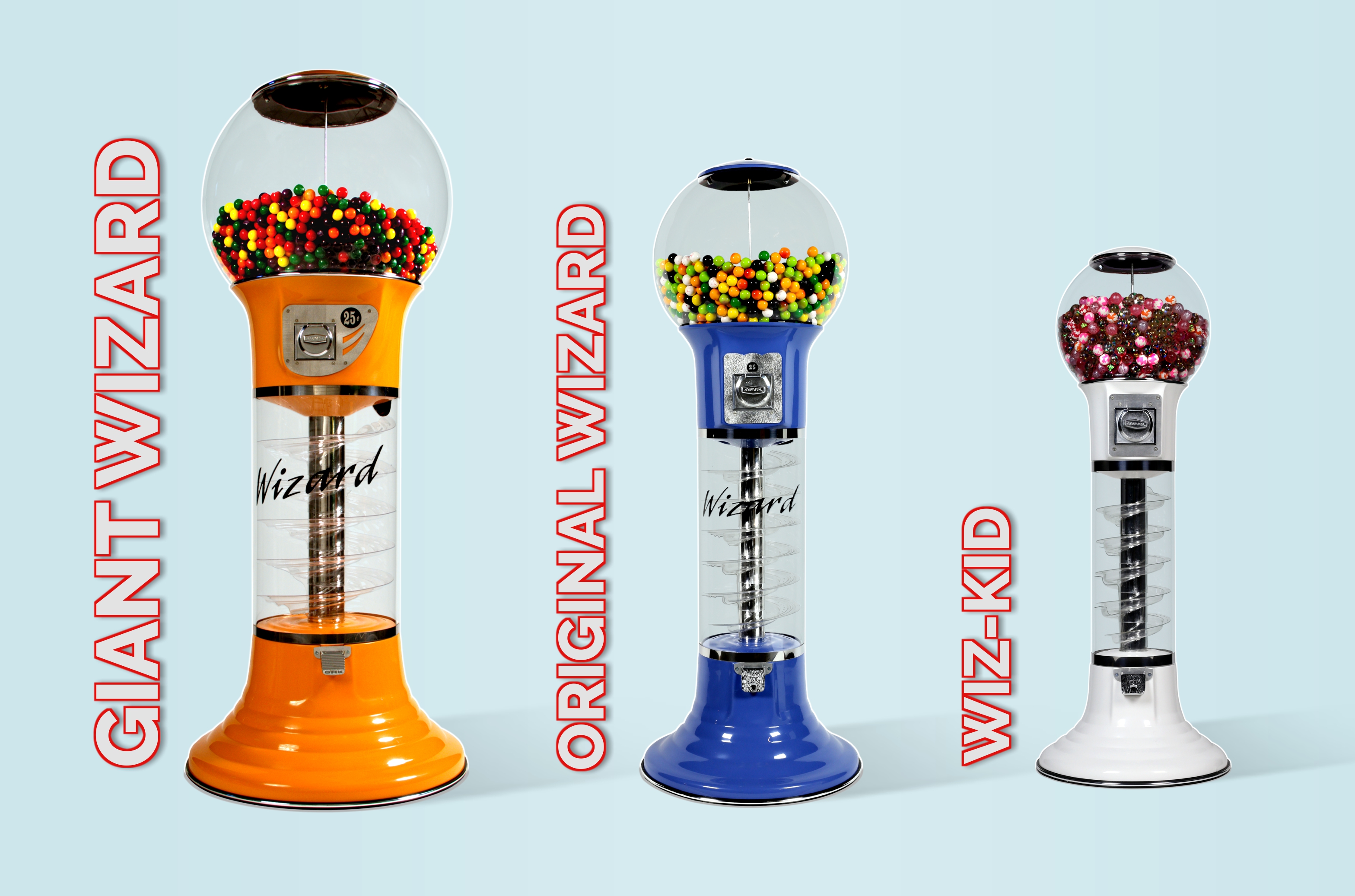 The Wiz-Kid
Although it's the smallest of the three (only four feet tall), the Wiz-Kid goes where no other gumball machine goes. If you are tight on space, but still want the benefits of having a great quality gumball machine, the Wiz-Kid is your guy. It can fit into smaller, more confined spaces than the Original Wizard and the Giant Wizard.
The Original Wizard
They say the original is always the best, and with the Original Wizard, you get the best! Every member of the Wizard family owes its creation to the one-and-only Original Wizard. The five-foot spiral gumball machine is still the top-selling machine in the world. Many have tried to imitate it, but it can never be duplicated. The Original Wizard sets the standard in spiral gumball machines.
The Giant Wizard
The Giant Wizard is the big brother to the Original Wizard. Standing at 5-foot-6, the Giant Wizard towers over little kids and stands face-to-face with adults. The extra height makes for an exciting, spiraling good time as children watch their gumballs drop high above. Like all Wizard machines, the Giant Wizard does not disappoint. It keeps the fun times alive and rolling.