Ball Globe Beaver
Julia T,
6:14 AM 26 February 2014 | Florida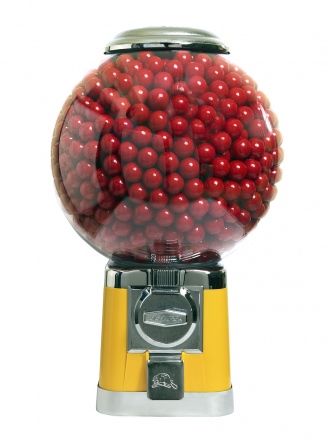 Condition: NEW
Vending machines of Ball Globe series spherical globe differs this item from another produced by Beaver company.
Its three globe sizes allow operator to choose perfect machine for his trading network. Universal Ball Globe machine could vend ranged products from bulk candies or gumballs to capsuled toys sized in 25 - 36 mm.
These vending machines have attractive appearance, shatterproof globe and are simple in servicing and practical in using. Also are available coin counter and cash tray optionally.