DVD KIOSKS FOR SALE!
Patrick Thorp,
11:39 AM 15 July 2014 | Texas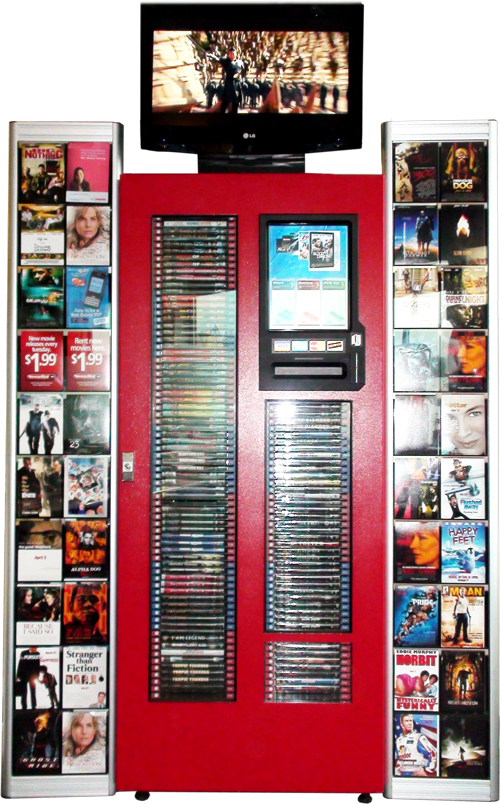 Condition: USED
DVD/BLU-RAY/VIDEO GAME RENTAL KIOSKS FOR SALE!!
5 used kiosks available in the Austin TX metro area. DVDNow Model #S250 Touchscreen. All in good, working order & ready to install. Very versatile - can be used to sell or rent DVDs, Blu-Rays, video games, anything in a standard-sized jewel case.
We are asking $4,000 each OBO - make us an offer! Price DOES include the DVDNow transfer fee of $1,000. More pictures, specs, etc. available at the DVDNow website http://www.dvdnowkiosks.com/
EACH PURCHASE INCLUDES: Rental Kiosk, Starter Inventory (see below), Side Panels for Advertising (extra revenue source!), Top-Mount TV, TV Mounting Equipment, Back-Up Battery.
STARTER INVENTORY INCLUDED! Each purchase comes with a starter inventory so you can place your kiosk and start making money immediately. Includes a mix of DVD and Blu-Ray titles with a good variety of genres - Comedy, Action, Sci-Fi, Drama, Romance, FAmily-Friendly, etc. All discs already have the required RFID tags on them.
Call me at (512) 656-7763 or email austinkiosks@gmail.com for more info.