Entervending Big Master vending gumball machine
Vitaliy Drevelkov,
7:23 AM 28 February 2014 | Florida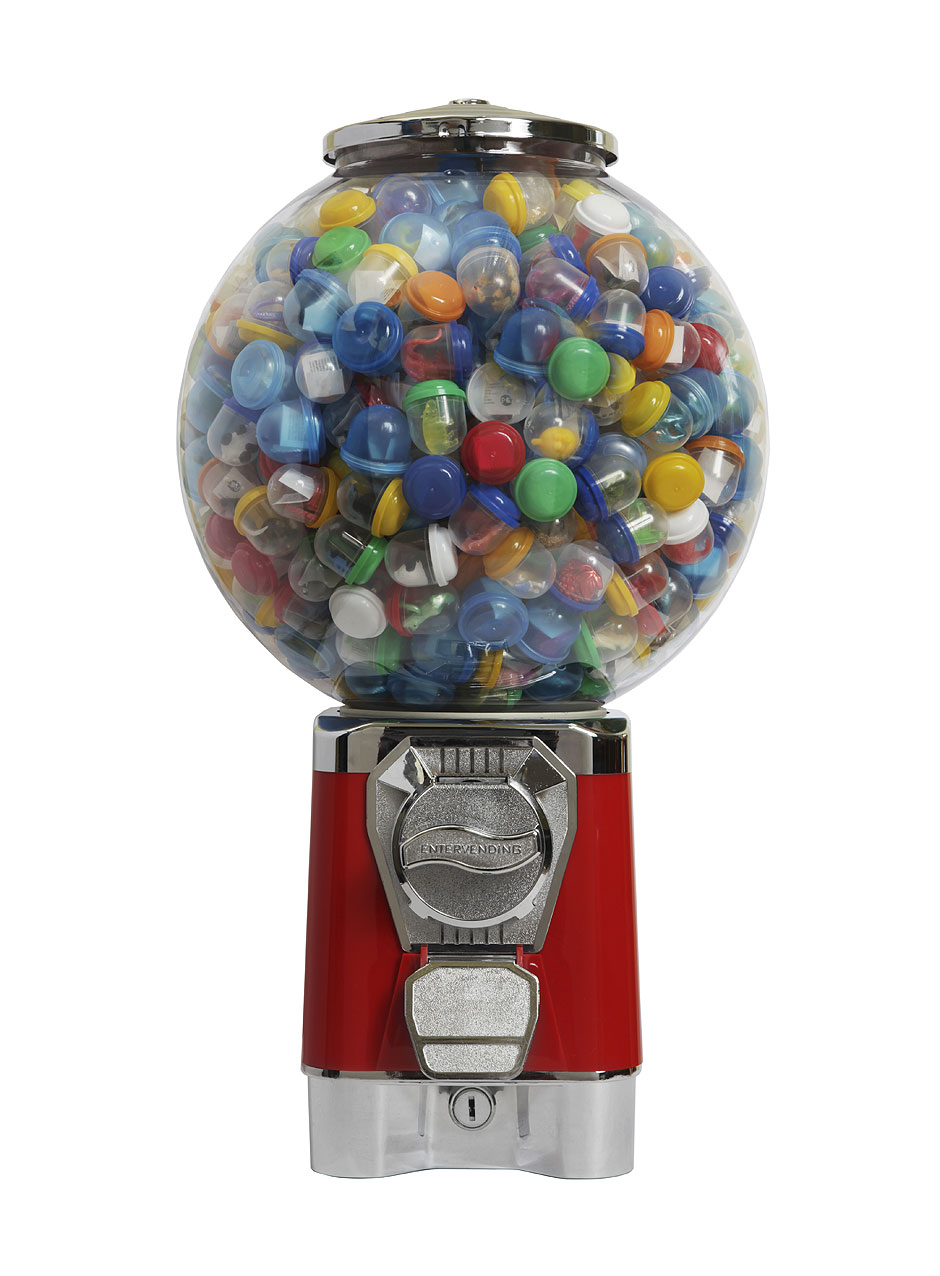 Condition: NEW
Bulk vending machine Big Master Machine has the attractive appearance due to its ball shaped globe. Transparent shatterproof polycarbonate globe is greatly safe and can withstand high impact without visible damage. Higher volume of globe enables to hold more refill (product). The larger capacity of this machines advantages other mechanical gumballs machines. The vending machine is equipped with adjustable dispenser and can vend product sizes from 22 to 33 mm.
Provide your gums, super balls and capsules through the same machine. One accurate hit for many goals!Perfect machine for your efficient operations:
1. Attractive appearance of ABS plastic body 2. Stronger coin mechanisms with 25x1, 25x2, 25x4 coin carriers 3. Stronger shatterproof polycarbonate globe 4. Cash box included in standard kit for easy collecting 5. Tube lock for safe keeping cash and flat for convenience refilling 6. One adjustable wheel for any product ranged 25mm-36mm. 7. Or another adjustable wheel for bulk candies or nuts 8. Great capacity for 680 1' gumballs or 26 lbs of M&M Plain 9. Any cost coin mechanism and parts are available in store
Visit Entervending's site here to see wholesale discounts and order it.