Entervending's Big Vendor Capsule Vending Machine
Vitaliy Drevelkov,
7:08 AM 28 February 2014 | Florida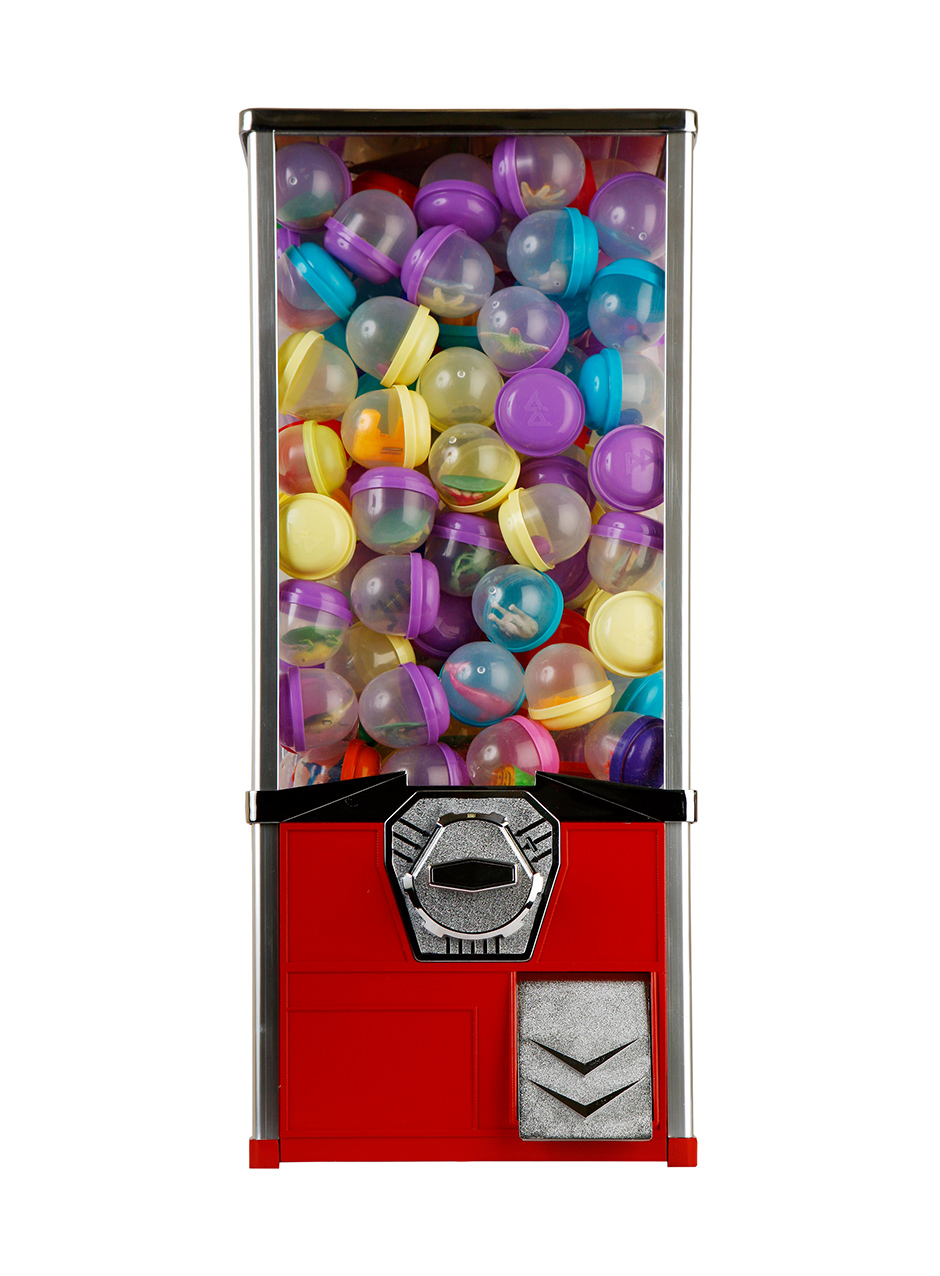 Condition: NEW
Bulk vending machine the Big Vendor is intended to vend capsuled products (toys and shoe covers) and bouncy balls. The machine has powder coated metal base and chromed lead, cash box, chute door and coin mechanism.This machine is very multipurpose: you can use up to 7 capsule' sizes. Changeable adjustable wheels are available to vend capsuled products from 1' up to 2.35' ones. Big Vendor opens great opportunities for your success. It's perfect machine for your efficient operations:
1. Attractive appearance of powder coated metal base 2. Separate shatterproof polycarbonate panels 3. Coin tray included for easy collecting 4. Tube lock for safe keeping earnings and flat for convenience refilling 5. One adjustable wheel for capsules ranged 25 mm - 52 mm 6. One adjustable wheel for single or triple gumballs or balls vending sized to 30 mm 7. Stronger Coin Mechanism for 25x1, 25x2, 25x4 coins 8. Great capacity for 1150 27 mm capsules
Visit Entervending's site here to see wholesale discounts and order it.