Feed Pellet Crumbler
Herm Machinery,
4:06 AM 7 September 2020 | Henan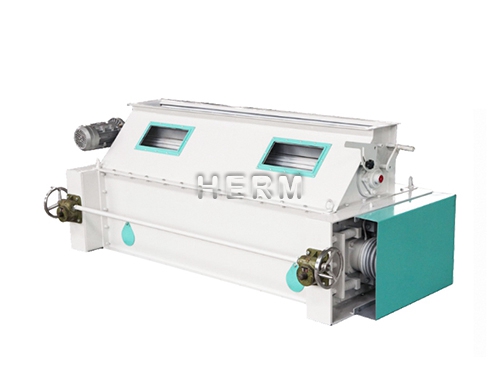 Condition: NEW
Feed Pellet Crumbler IntroductionSSLG series feed pellet crumbler also called pellet breaker or chicken feed cutter, which is mainly used to break big pellets into smaller pieces for the animal, especially for poultry chicken feed. It usually used in the poultry feed production line.In different growth stages, animal eats different sizes of the pellet. The pellet breaker is special equipment for breaking the particles into small particles. Also, Inappropriate particle size will affect animal digestion. Usually, it is used in feed pellet production line and after cooling pellets, instead of adopting small-hole ring die. The pellet crusher which will increase the production capacity and save energy. Feed Pellet Breaker StructureFeed pellet breaker is equipped with a gap adjustment device between rolls to get the required particle size of feed. One roll is fixed and is driving one while the other is moveable for gap adjustment.The rotary feeder will help full width & uniform feeding to crumble rolls for optimum crumbling performance with minimum fines. Every crumbler is fitted with a by-pass mechanism to opt for passing through with or without crumbling. Pellet crusher is fitted with SKF International brand bearings for prolonged life and adjusting roll is spring loaded for protection from the foreign objects. Feed Pellet Breaker Performance Advantage:1. Widely used in poultry and livestock pellet feed processing,crushing of aquatic pellet feed2. Protection device protects the roll from damage when it runs into hard objects.3. Unique feeding hopper and by-pass device can meet clients' different demands of pellet size: by feeding hopper and bypass device, you can not only choose to crumble big pellets into smaller ones but also choose to not crush pellets and let them go out directly to the by-pass device.4. Placed down below the counter-flow cooler machine, two machines working together, shorten the process flow, reduce the floor space.5. Feed pellet breaker adopts asymmetric roll theory and has roller backup 6. V-shape belt driving is adopted. It is stable, low noise, reliable and high efficiency.